CNC Milling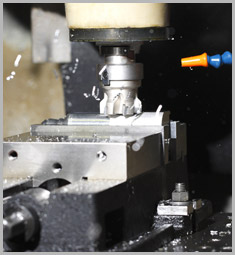 Capacity list for 2010
One – CNC Bridgeport milling machine, table size X=457 long and Y=305 wide Z=127
One – CNC Turret Drilling & Milling machine, Work envelope X=470mm wide, Y=225mm deep, Z=70mm high, drilling max 16mm dia.
One - CNC Machining Centre X=700, Y=300, Z=250, table work area 800X300 with 12 station auto tool changer.
A process for machining solid materials. CNC Milling involves movement of the work piece against the cutter – the cutter is able to cut on it´s flanks as well as its tip. CNC Milling can cut flats into and out of many different cross sections of materials. The work pieces and cutters used in CNC Milling are precisely controlled by means of precision ground slides and ballscrews. TPE is based in Australia.
CNC Milling: Sunshine Coast | Gympie | Coolum | Maroochydore | Mooloolaba | Kunda Park | Caloundra | Caboolture | Brisbane | Gold Coast